MINI Navigation Lithuania, Europe. Latest discs, maps.
Find your car navigation system. If you have any questions or concerns, please call our car navigation master at 8-617-77751 and we'll be happy to help.
MINI Navigation Lithuania and Europe (code mi1)
MINI Navigation Lithuania and Europe (code mi1)
CDs of the latest navigation discs with maps:
CD1:Belgium, Netherlands, Luxembourg
CD2:Austria, Liechtenstein, Switzerland, Germany, Italy
CD3:Eastern Europe 1: Estonia, Latvia, Lithuania (detailed)
CD4:Eastern Europe 2: Bulgaria, Croatia, Czech Republic, Hungary, Poland, Romania, Slovakia, Slovenia
CD5:Northern France
CD6:Southern France
CD7:Germany
CD8:Italy, San Marino, Vatican City, Greece
CD9:Denmark, Sweden, Finland, Norway
CD10:Spain
CD11:Portugal
CD12:England, Scotland, Ireland
CD13:Maps of major roads in Europe
---
The system is available on the following cars:
For all models with colour display until 2005.09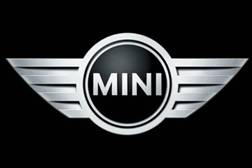 Latest Navigation Maps | Best Price | Please contact the navigation master on tel. 8-617-77751 Vilnius, Kaunas, Klaipėda, Šiauliai and we will be happy to answer any questions you may have!
---